Managing the huge and constantly increasing amount of simulation data became an increasing challenge in ADAS-related Simulations and Virtual Test Driving for many companies: The need for global engineering collaboration and traceability of all simulation data requires a professional data management system. Even more so, only managed, structured and qualified data enables the usage of data-intensive technologies and practices, like AI, machine-learning or management by statistical insights.
To help solving these challenges, PDTec now provides a data management solution for IPG CarMaker: SDM4CM
Transparency & Traceability

Data Structure Versioning
Where-Used Analysis
Meta Data & Search Functions

Collaboration & Reuse

References instead of Copies
User Workspace Synchronization
Branch, Diff & Merge Support
Library Data Managment

Security & Organization

Central Data Storage & Backup
User Management & Access Control
HPC / Batch Processing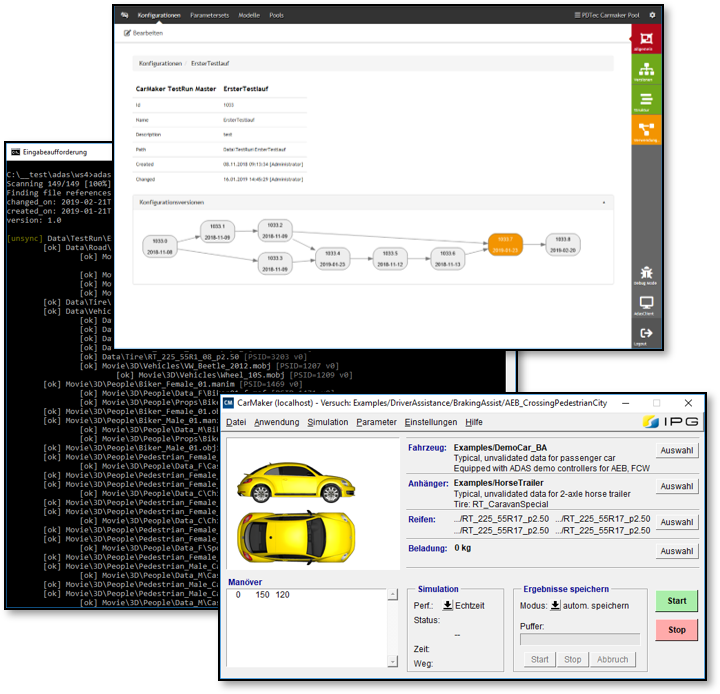 SDM4CM manages CarMaker-related data across global teams and departments in one centralized database.
All CarMaker workspace data, such as chassis parameters, scenario files, FMU models or test runs, is checked in to and checked out from SDM4CM with minimal user effort.
SDM4CM then makes the simulation data available within the global corporation. enabling access control, data tracking, versioning, variant and quality management as well as reuse in new developments.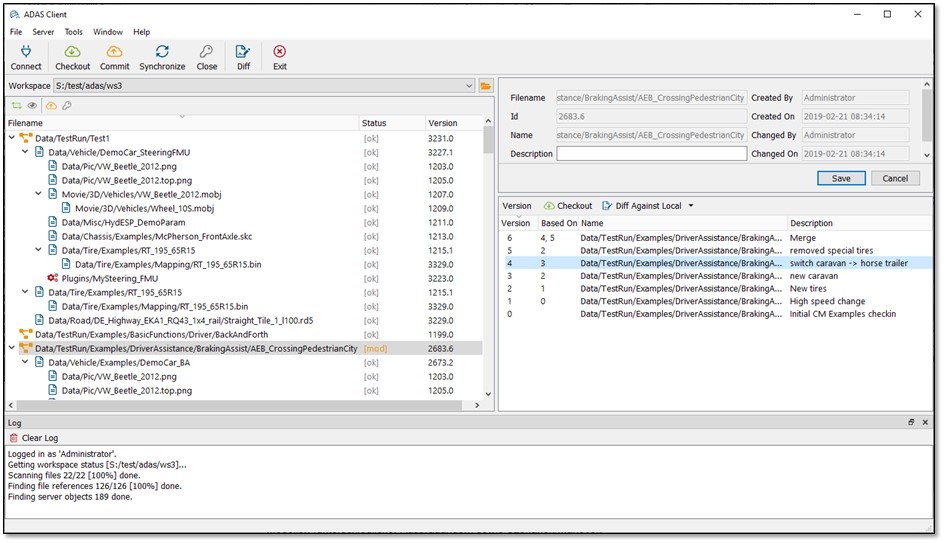 SDM4CM was designed to complement CarMaker as an open platform: The architecture offers well-defined customization and extension points, libraries and services, to efficiently integrate new tools, data types, services and processes.
SDM4CM's data and processing architecture was designed to support large-scale scenario or product variant simulations.
Bidirectional relations of CarMaker data and typical systems engineering metadata, for example issue-, requirements- or test data management, can be easily established via PDTec's Backend Connectors.
HTML Web User Interface
Workspace Client
Model, Parameter Set and Test Run Management
Versioning, Release and Data Freeze Management
Data Model Customization
Graphical Structure Views
Service-oriented Software Architecture
Scripting / Service Integration API
HPC / Batch Processing
Multisite Installation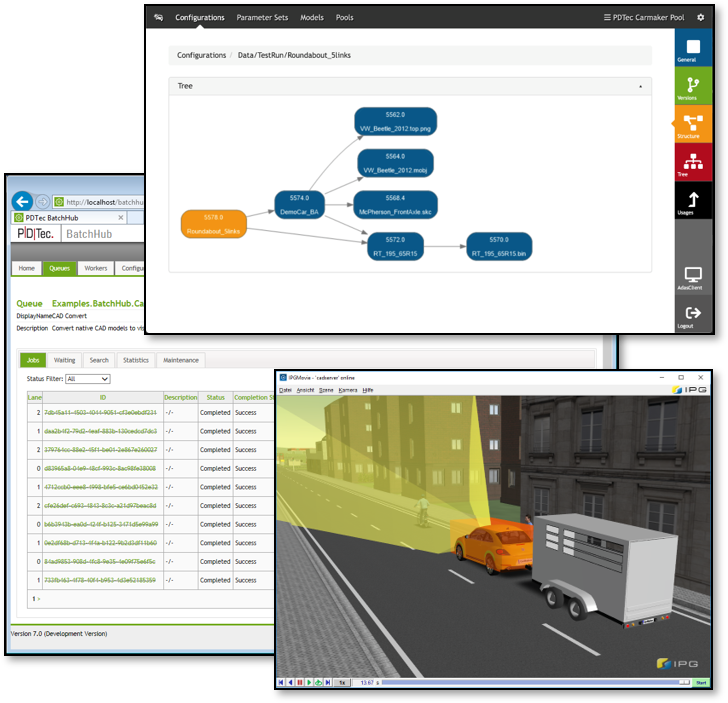 SDM4CM will provide a professional enterprise wide simulation data management solution for global companies to manage all their ADAS and Virtual Test Drive simulations for faster and optimized developments.