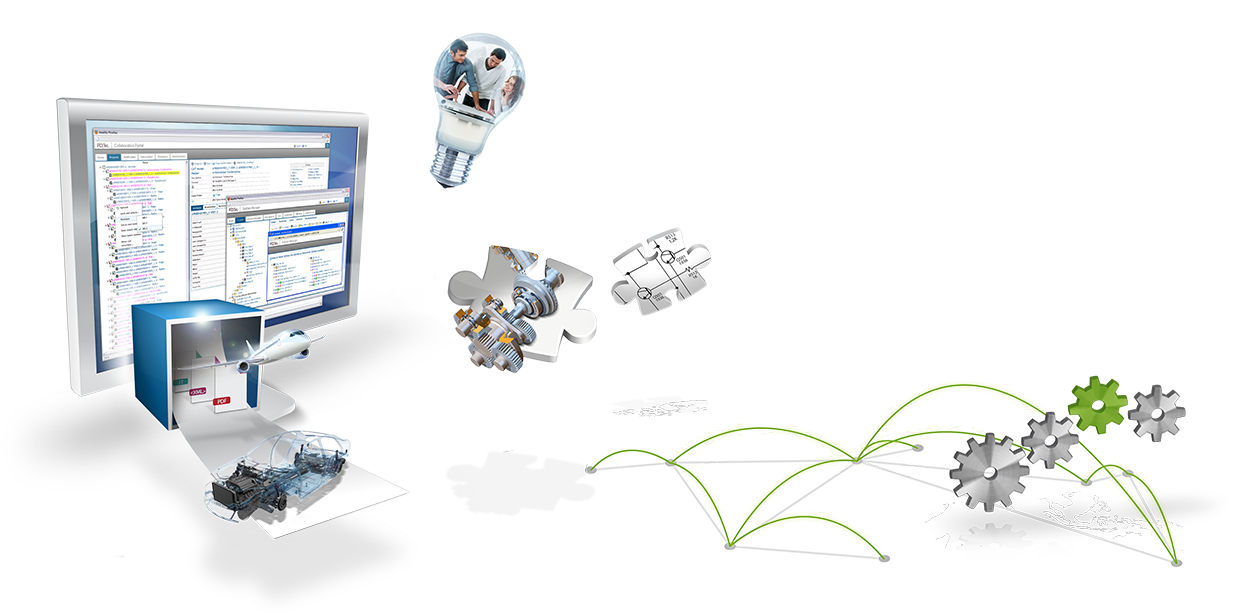 The PDM division guides clients in the information management and deployment as well as team collaboration in the product lifecycle. For this purpose, powerful software packages such as PDMconnect or CAD Portal were created and further developed under the direction of the PDM division.
The PDM division enables its customers to develop efficient and collaborative product creation processes that are tailored to the specific needs of the customer.
Responsible for the PDM division is Dr. Anna Wasmer.
Process analysis, process requirements
Performance specifications
Implementation support, training
PDM integration
IT design, implementation, and deployment
Methods standardization, workflow creation
Custom support services
Operational support